The Aqueduct Veluwemeer is a unique structure located in the Netherlands that allows vehicles to pass over a body of water without interrupting the flow of water traffic.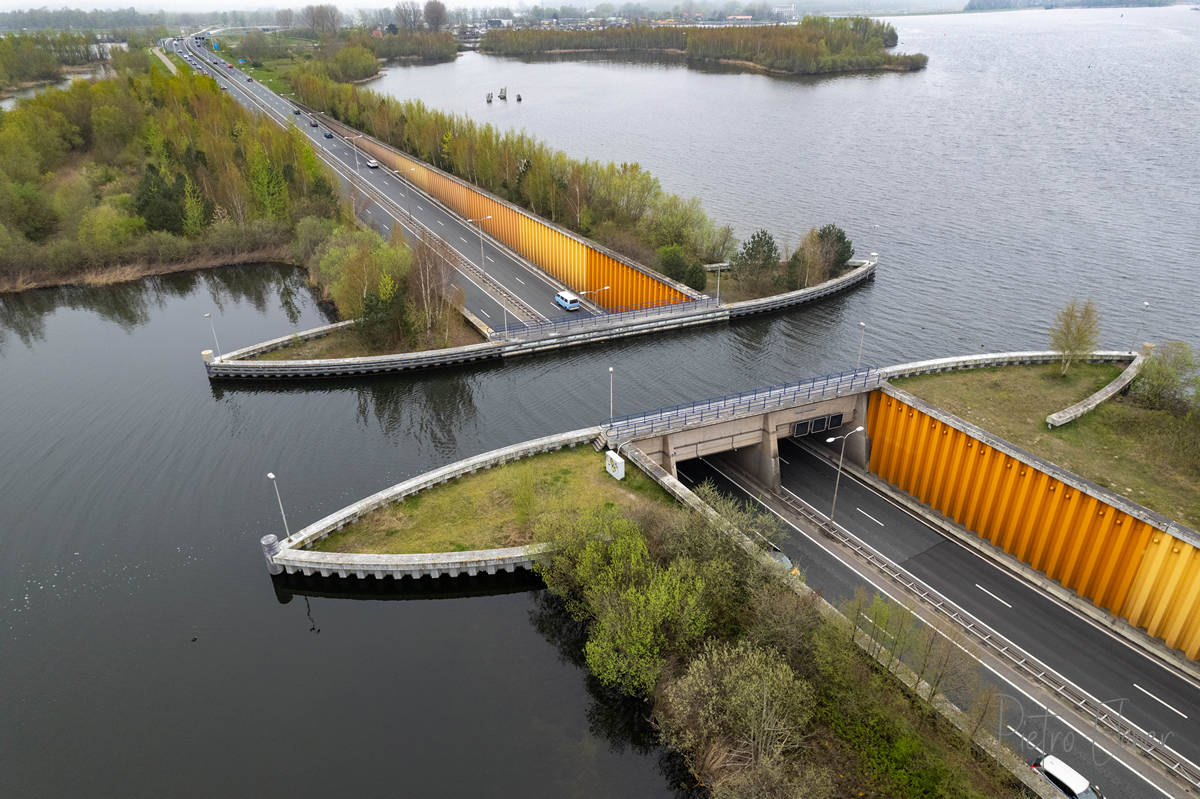 It was built in 2002 as part of the Veluwemeer Aqueduct project, which aimed to improve transportation links in the region.
The Aqueduct Veluwemeer spans a section of the Veluwemeer lake, which is located in central Netherlands.
It is a concrete structure that measures 787 meters in length, 19 meters in width, and 5.6 meters in height.
The aqueduct was designed to allow both road and water traffic to move freely and safely across the lake.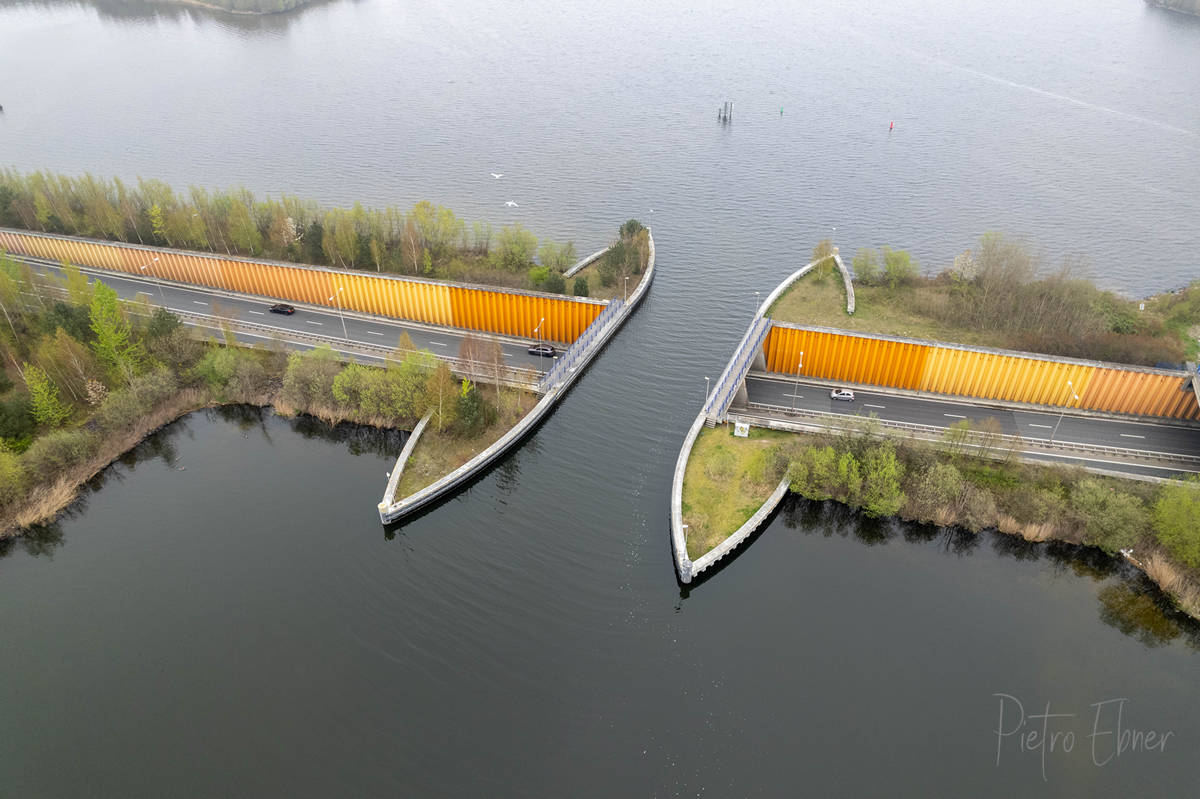 The aqueduct is an impressive feat of engineering, as it required the construction of a deep trench to accommodate the structure's base, and the excavation of the lake bed to create a deep channel for boats to pass through. It took several years to complete, and it was opened to traffic in 2002.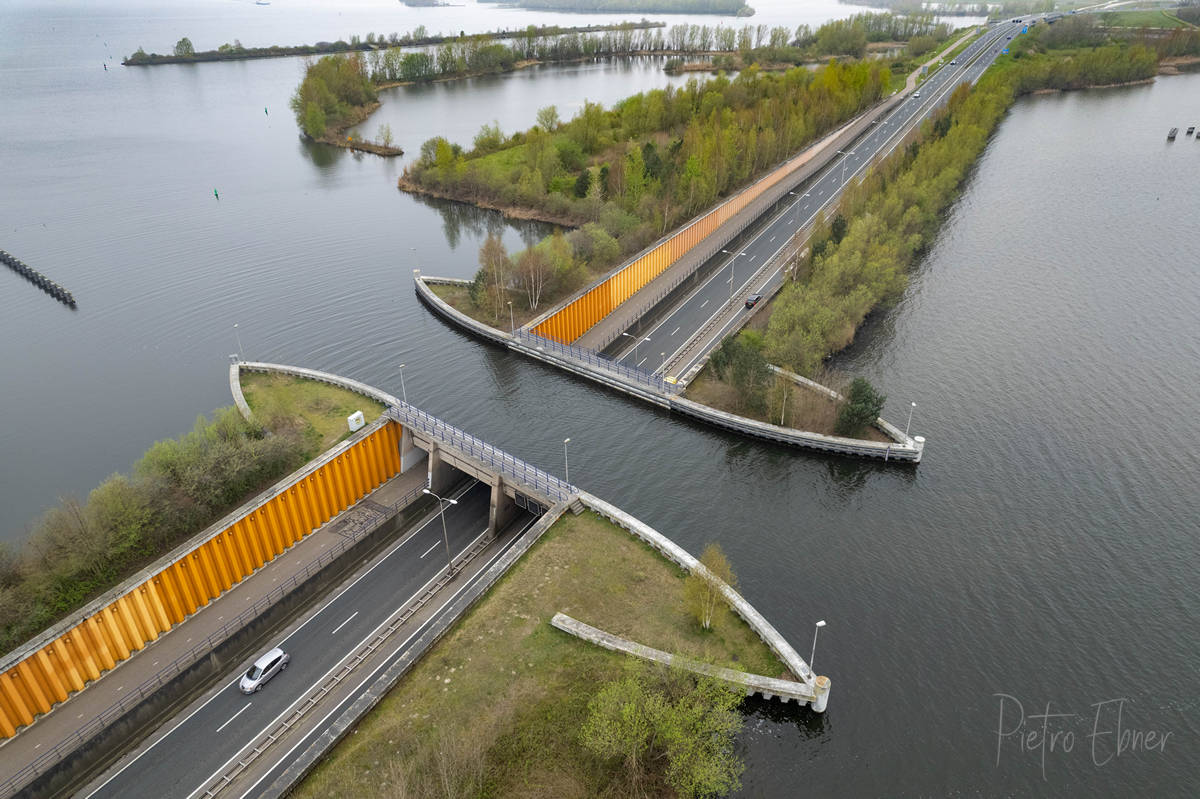 Today, the Aquaduct Veluwemeer is an important transportation link for the region, allowing vehicles to bypass the lake without impacting the movement of boats and other watercraft. It is also a popular attraction for tourists, who marvel at its impressive design and unique functionality.
My video on YouTube
These photos and other ones are avaiable for digital download on PayHip