Where is located and how to reach the Benagil cave in Portugal
The Benagil cave is located in Algarve, Portugal. It's a very characteristic cave because it has a hole on the top.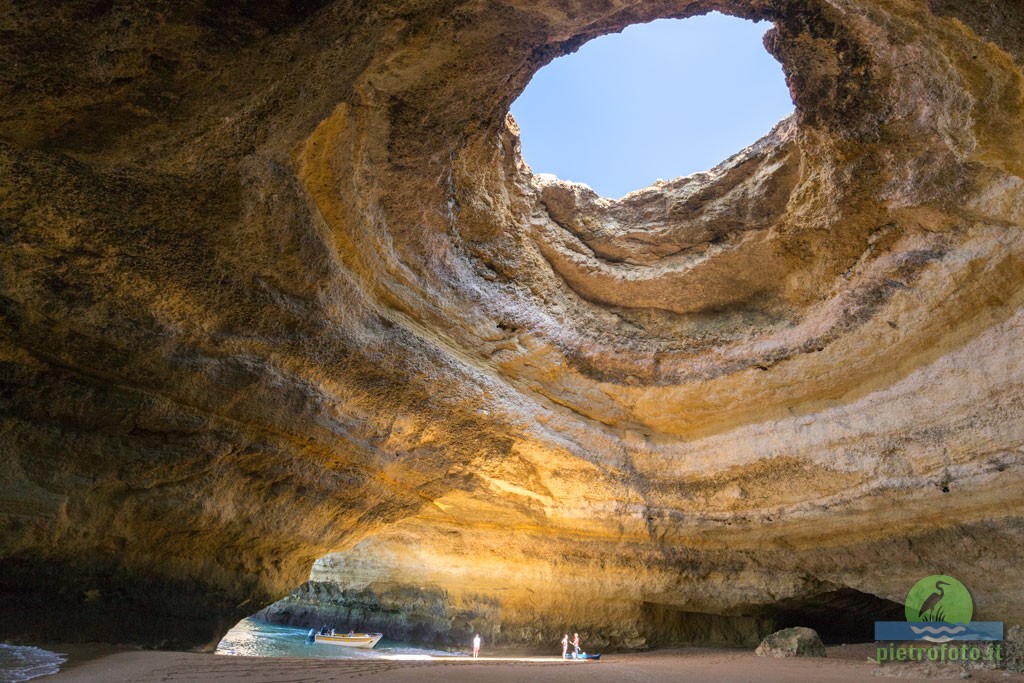 How to reach it
The cave cannot be accessed easily because it has no access from the beach, but you necessarily need a rented boat, canoe or other way to reach it, unless you want to reach it by swim of course if you can swim or it's summer). I suggest anyway to access it by the avaiable tours located in the beach that's very close to them.
I personally ha to rent a boat tour to reach the cave also because I had my camera and other personal things to carry.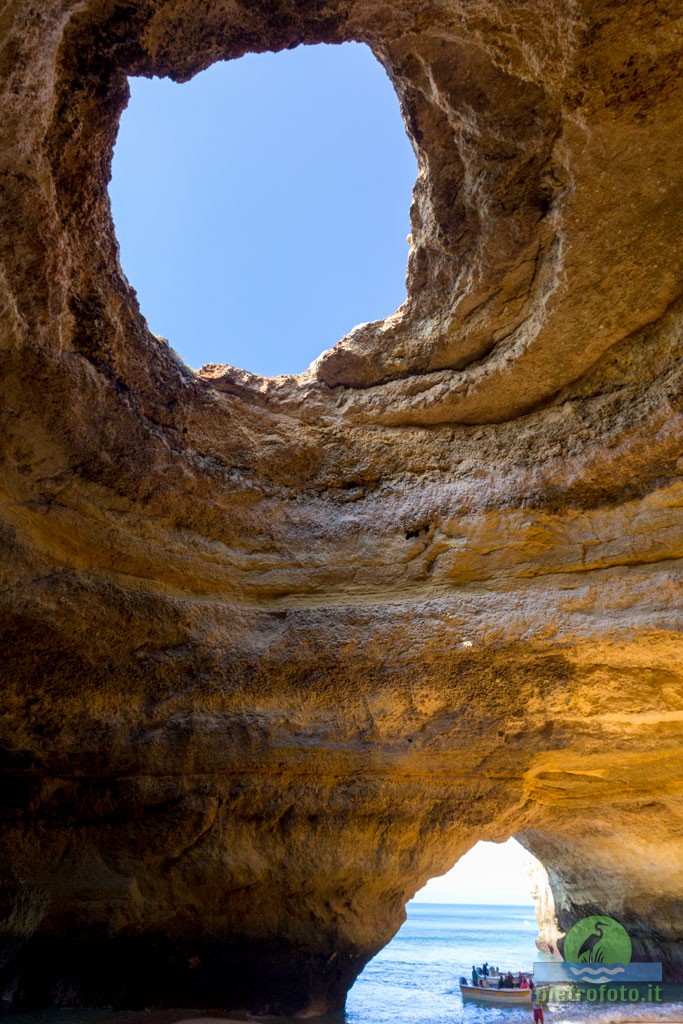 These photos and other photos taken in Algarve and Portugal can be downloaded and printed in my Saal Digital store