The Frederiksborg castle is a beautiful castle in Denmark close to Copenhagen. How to reach the castle.
It's located in a small island in a lake, so the effect of the reflection is beautiful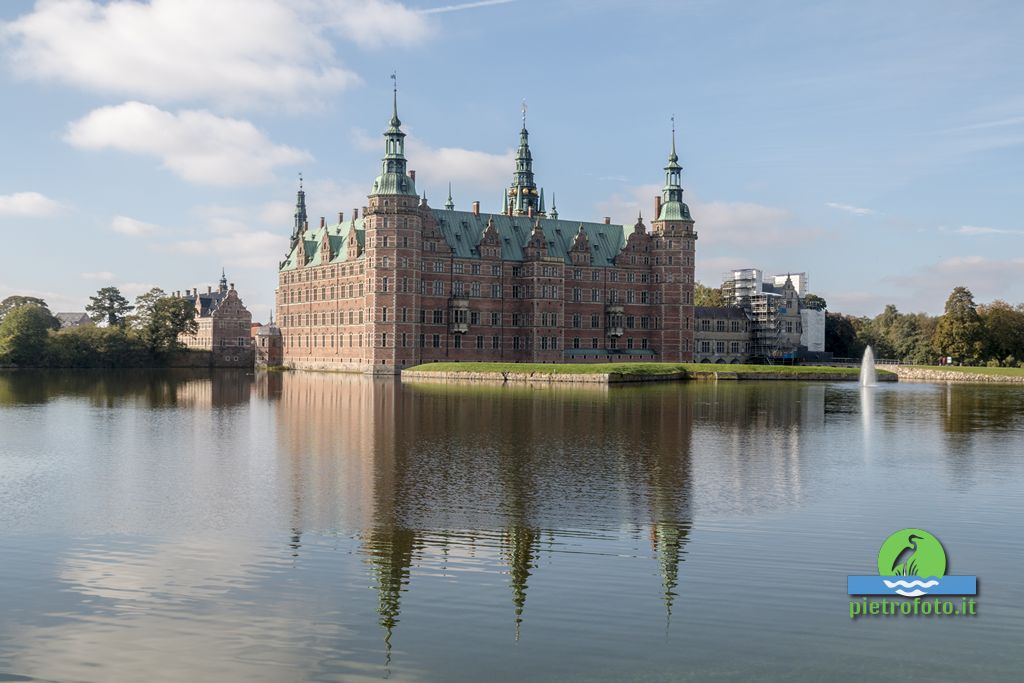 It was built as a royal residence for King Christian IV of Denmark-Norway in the early 17th century, replacing an older castle acquired by Frederick II and becoming the largest Renaissance residence in Scandinavia. On three islets in the Slotssøen (castle lake), it is adjoined by a large formal garden in the Baroque style.
After a serious fire in 1859, the castle was rebuilt on the basis of old plans and paintings. Thanks to public support and the brewer J. C. Jacobsen, its apartments were fully restored and reopened to the public as the Danish Museum of National History in 1882. Open throughout the year, the museum contains the largest collection of portrait paintings in Denmark. It also provides visitors with an opportunity to visit several of the castle's state rooms including the restored Valdemar Room and Great Hall as well as the Chapel and the Audience Chamber which were both largely spared by the fire and contain sumptuous decorations. While there was renovation, a fire truck was permanently parked in the castle.
How to reach it
It is 35 kilometers from Copenhagen to Frederiksborg Palace. The easiest way to get there is to take a train from the central station in Copenhagen to the town of Hillerød and then walk to the palace. The train ride takes 42 minutes and the walk is another 20-25 minutes.
You can download these photos and print them in my Saal Digital store