The castle of Neuschwanstein is the most visited castle in Europe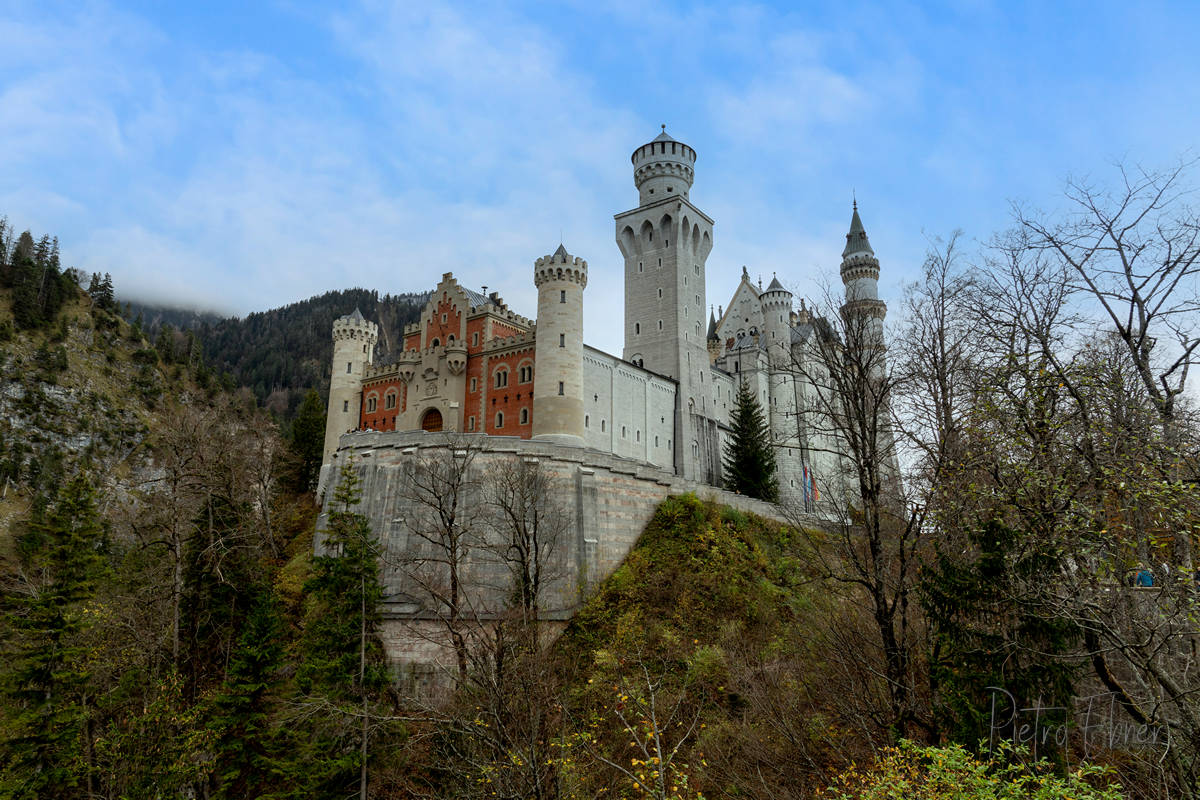 Where is located the castle
The caste is located in the Southern of Germany, close to Austria. It can be reached easily from Munich and in the surroundings there are other castles that can be visited. It's very close to the town on Fussen.
Useful tips to visit the castle
If you are coming by car, you can find some parkings in the surroundings.
From the parking you can climb a path to the castle (it takes approx 30 mins) or you can take a public bus / shuttle bus that brings you close to the Marienbrucke. During the day there shuttle buses are frequent and cost 3.50€ roundtrip.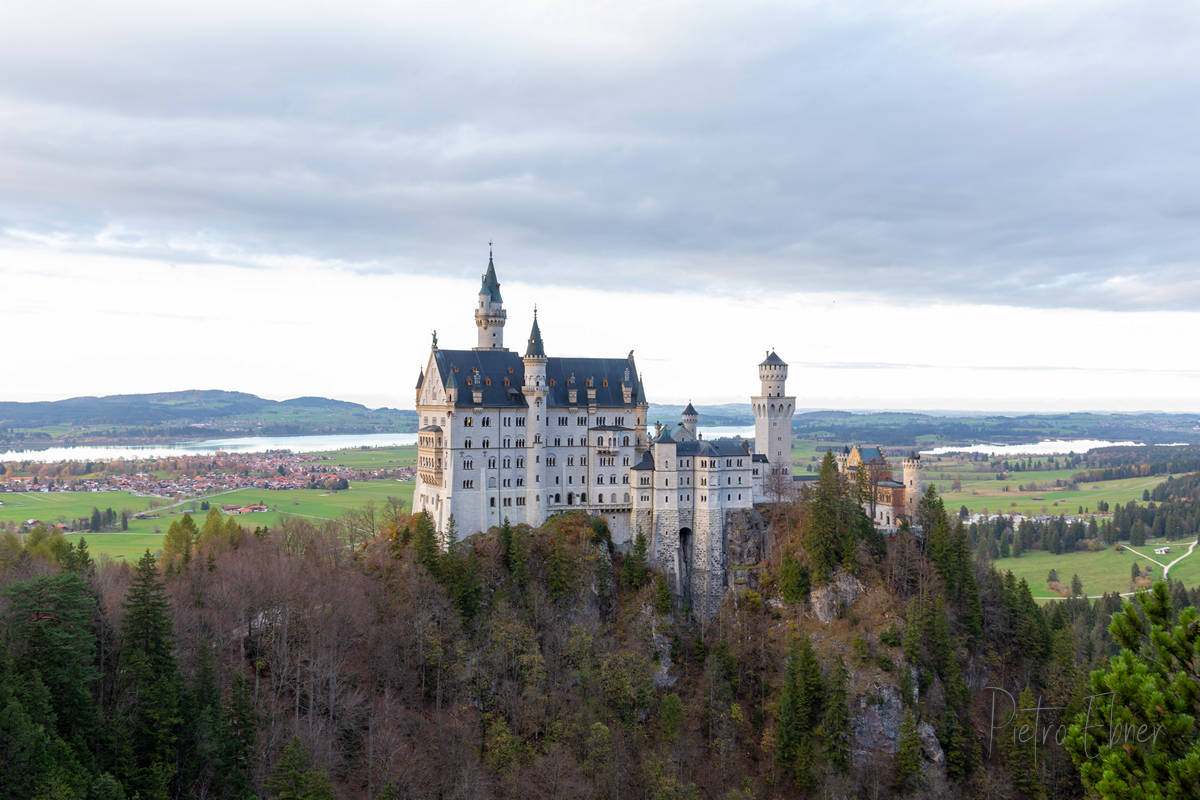 Interesting points to shoot pictures
If you look on web many photos are very similar because there is just a path to reach the castle and it's not allowed to go outside and it's also very dangerous.
You can also find some photos taken from drone, but in this area drone flights are strictly forbidden and you need a special permit to fly your drone.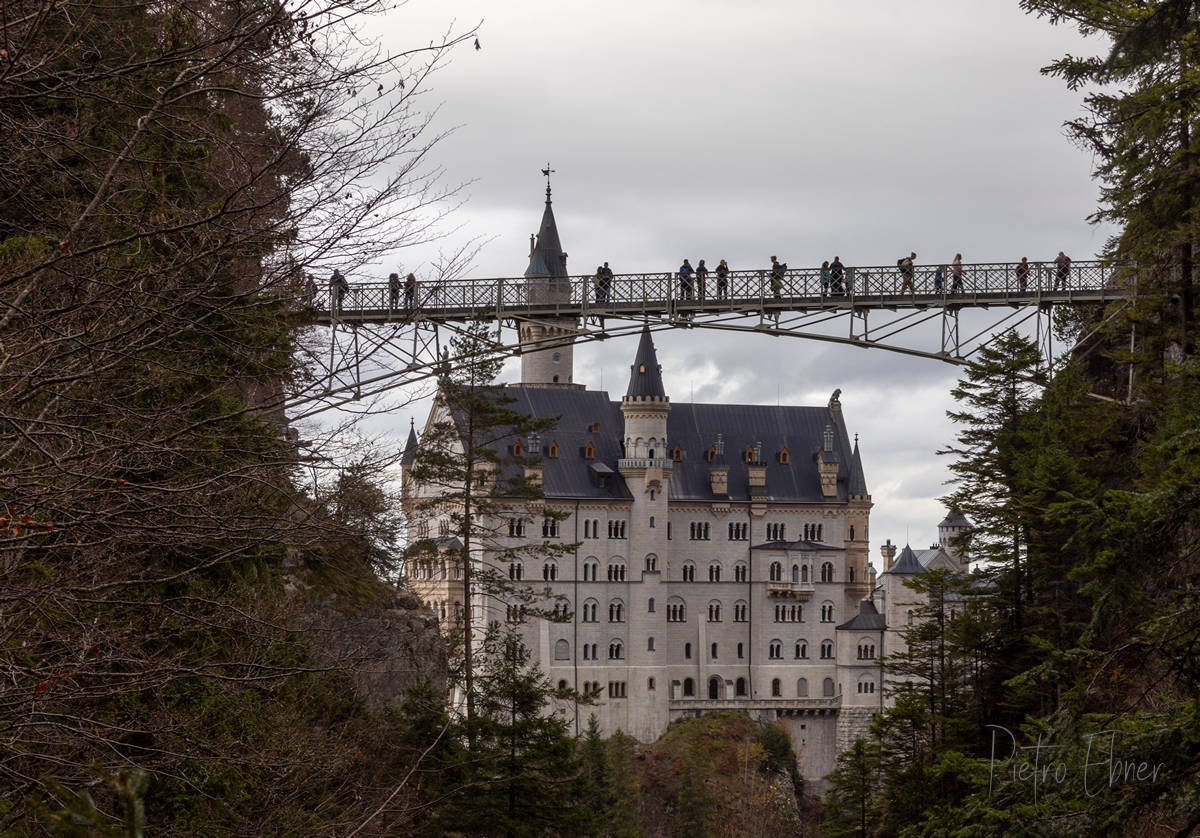 The best place to take photos, and where most photos are taken is the Marienbrucke. Consider also that the bridge is very small and very crowded so if yoi visit it during weekends or other high peak seasons you may wait to access the bridge. To take some different photos don't stop on the bridge, but keep walking and follow a path; you will reach a different point of view a bit higher than the bridge.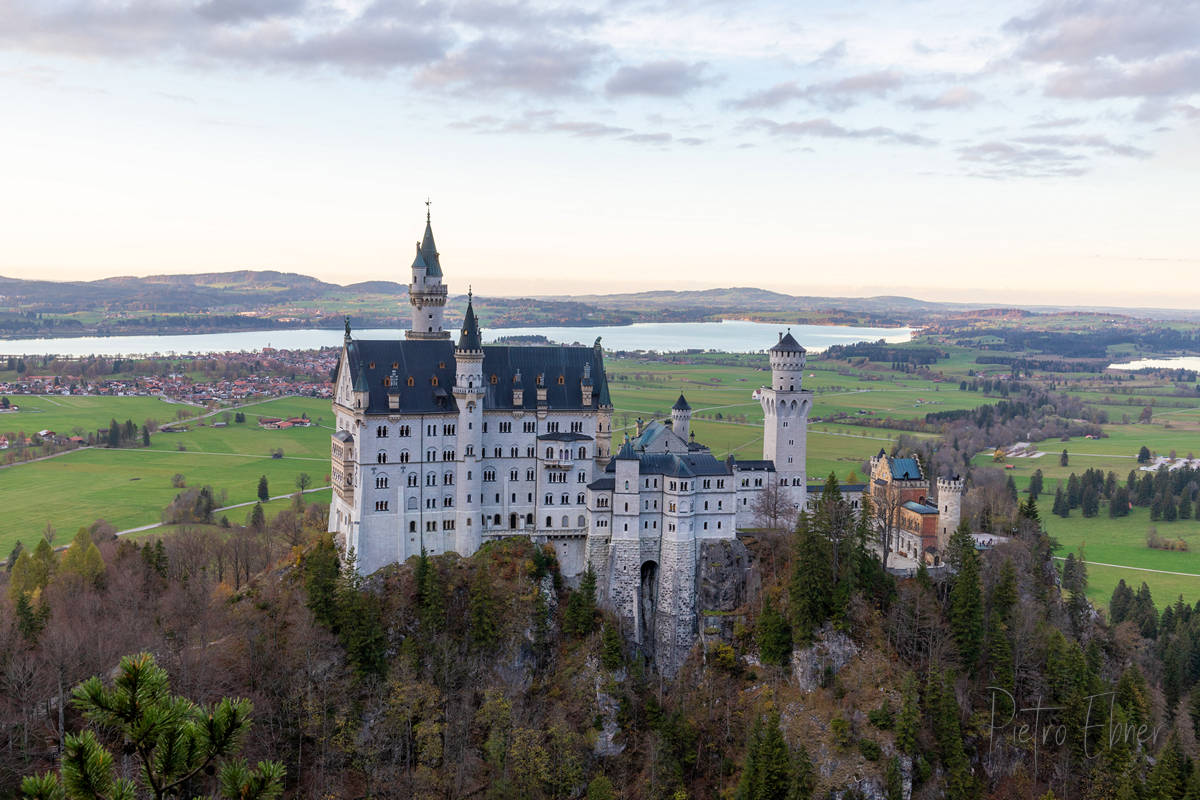 View all the photos I have taken in the castle in my PicTime gallery