The tulip staircases are located in London, more exactly in Queen's house in Greenwich.
The Queen's house is a former royal residence built between 1616 and 1635.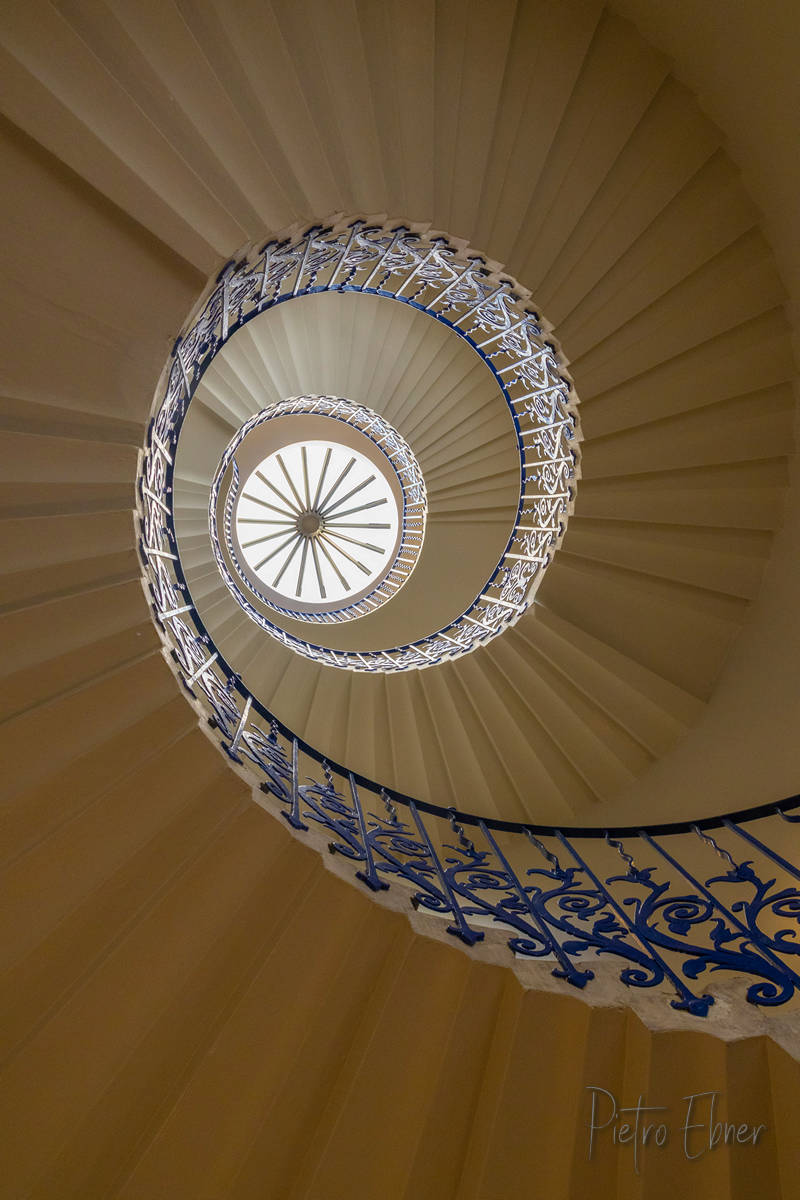 Inside this building you can find the The Tulip Stairs
These stairs have a very particular shape, helicoidal and are particular for the intense blue color of the railing.
The name has no sense, in fact there has been a mistake, these should be been called "Lily staircases" because there is are lilies represented in the railings.
The first centrally unsupported helical stairs constructed in England. The stairs are supported by a cantilever from the walls with each tread resting on the one below.
How to reach the Queen's house
The access to the Queen's house is free, check the opening times.
These photos are avaiable for digital download and fine art prints in my Saal Digital store