The windmills are the most famous and iconic place of Mykonos in Greece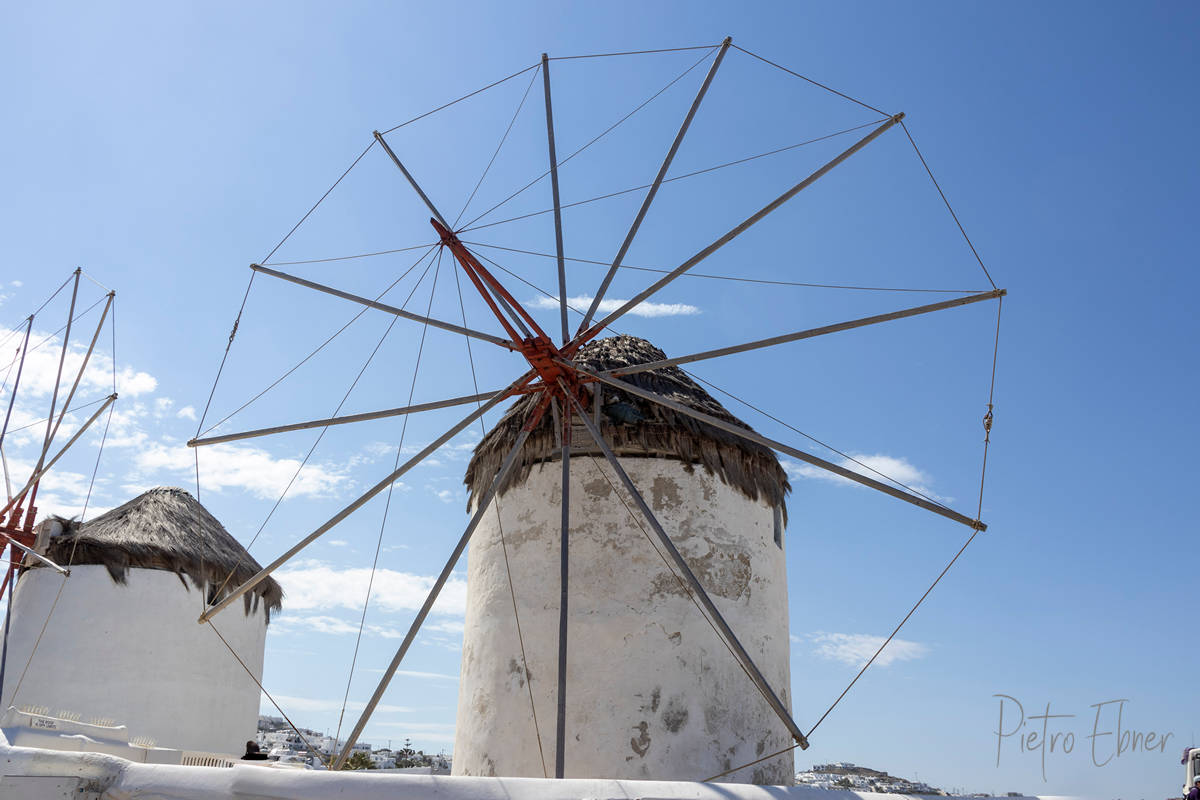 The windmills were originally built by the Venetians in the 16th century to grind grain, as Mykonos was an important stopover on the trade routes in the Aegean Sea. At their peak, there were around 16 to 20 windmills on the island, but today only seven of them remain.
The design of the windmills is unique, with a circular shape and white-washed exteriors that blend harmoniously with the surrounding architecture of the island. They feature pointed wooden roofs and small windows, allowing the wind to power the milling mechanism inside. In the past, the windmills were operated by local millers who would position the sails in the optimal direction to harness the wind's energy.
While the windmills are no longer functional, they serve as a reminder of Mykonos' historical past and offer picturesque views of the island and the Aegean Sea. The windmills have become a symbol of Mykonos and are often featured in postcards and promotional material, making them a must-visit attraction for tourists exploring the island.